What is Authing Custom Data Objects ?
A custom data object is like a "header" for data, helping users understand its meaning, processing methods, analysis, and usage.
In Authing, custom data objects serve as headers for enterprise identity and business data. Mapping data from distributed systems to custom data objects, enables more efficient data migration and the creation of unique identity catalogs.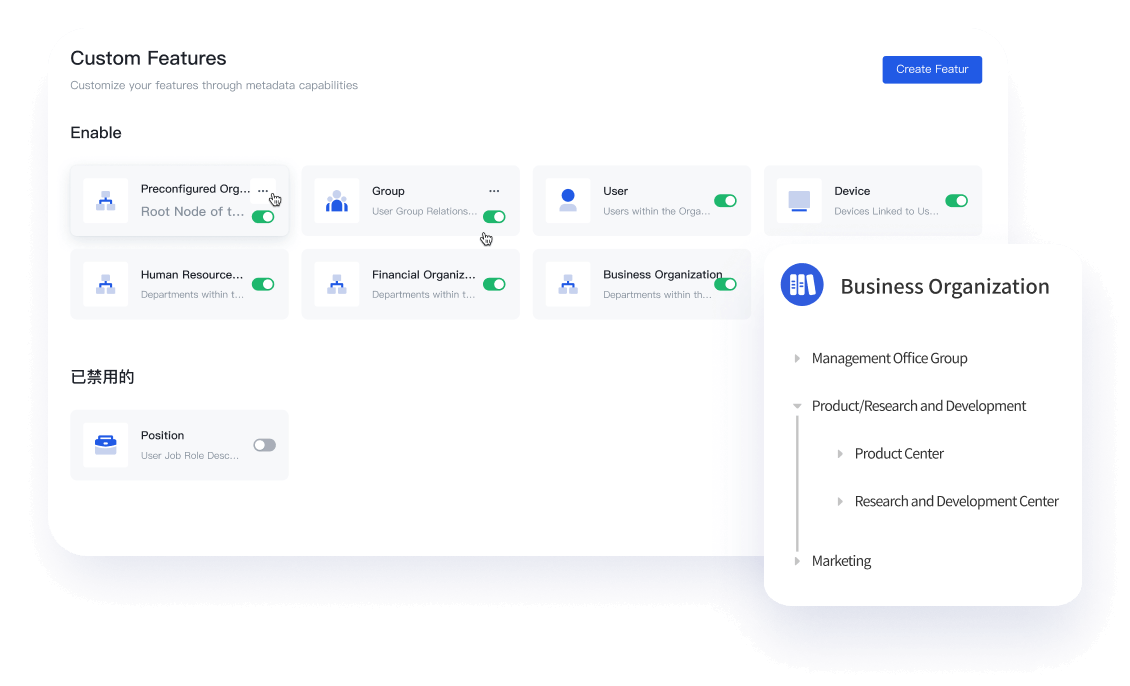 Covering Multiple Management Scenarios
Efficiently building a unique identity source to centralize and manage directory data
If each system's identity directory within an enterprise is independent, it will lead to significantly high operational costs.
Enterprises can efficiently create a unique identity catalog in Authing by mapping essential identity fields to custom data objects.With identity automation, data syncs automatically to downstream systems, enabling centralized control.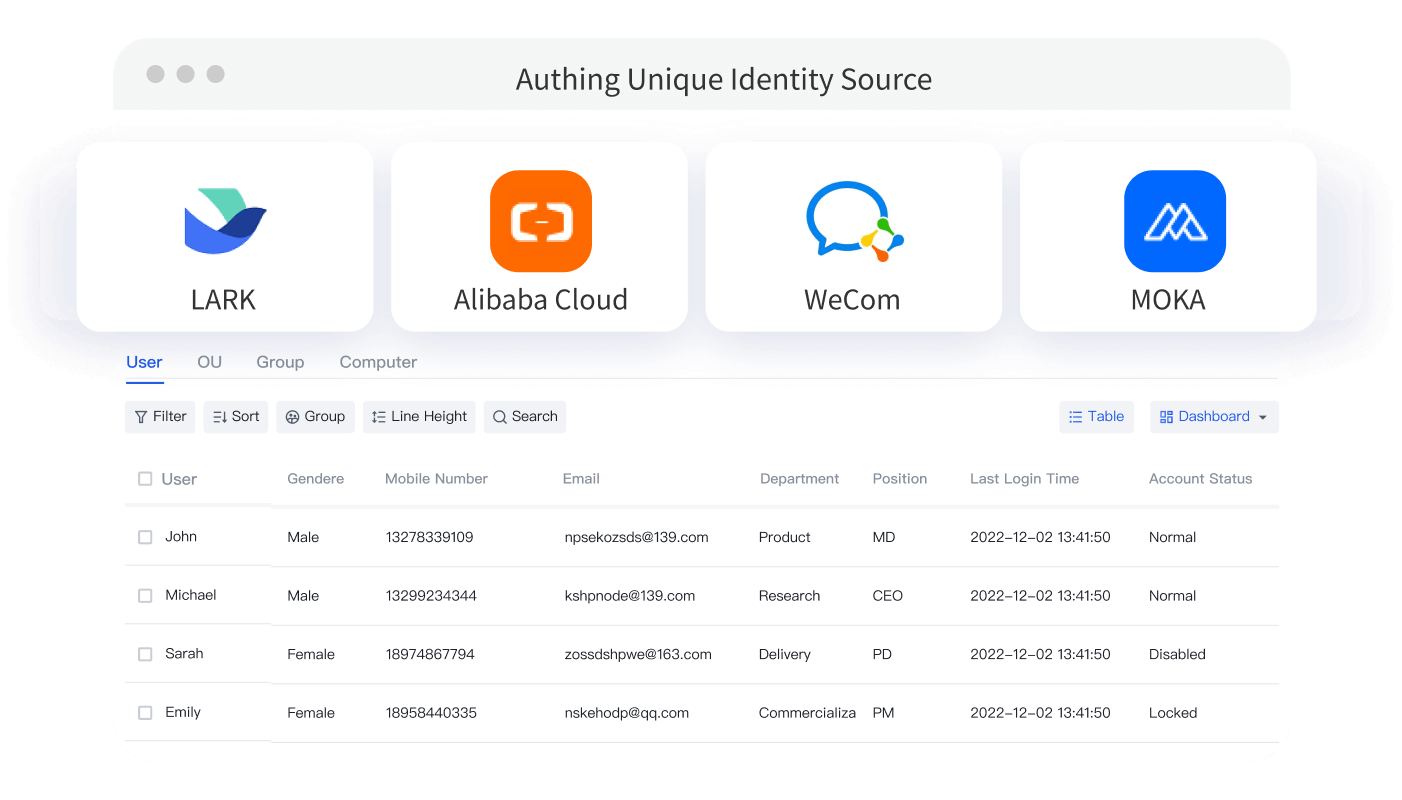 Migrate data lightly and reduce development costs for refactoring catalogues
Imagine the substantial workload when your organization needs to migrate identity catalogs from other platforms (e.g., AD, Okta) to Authing due to digitization, policy trends, and more.
However, with Authing's custom data objects and identity automation, organizations can directly map data to accomplish the catalog migration efficiently.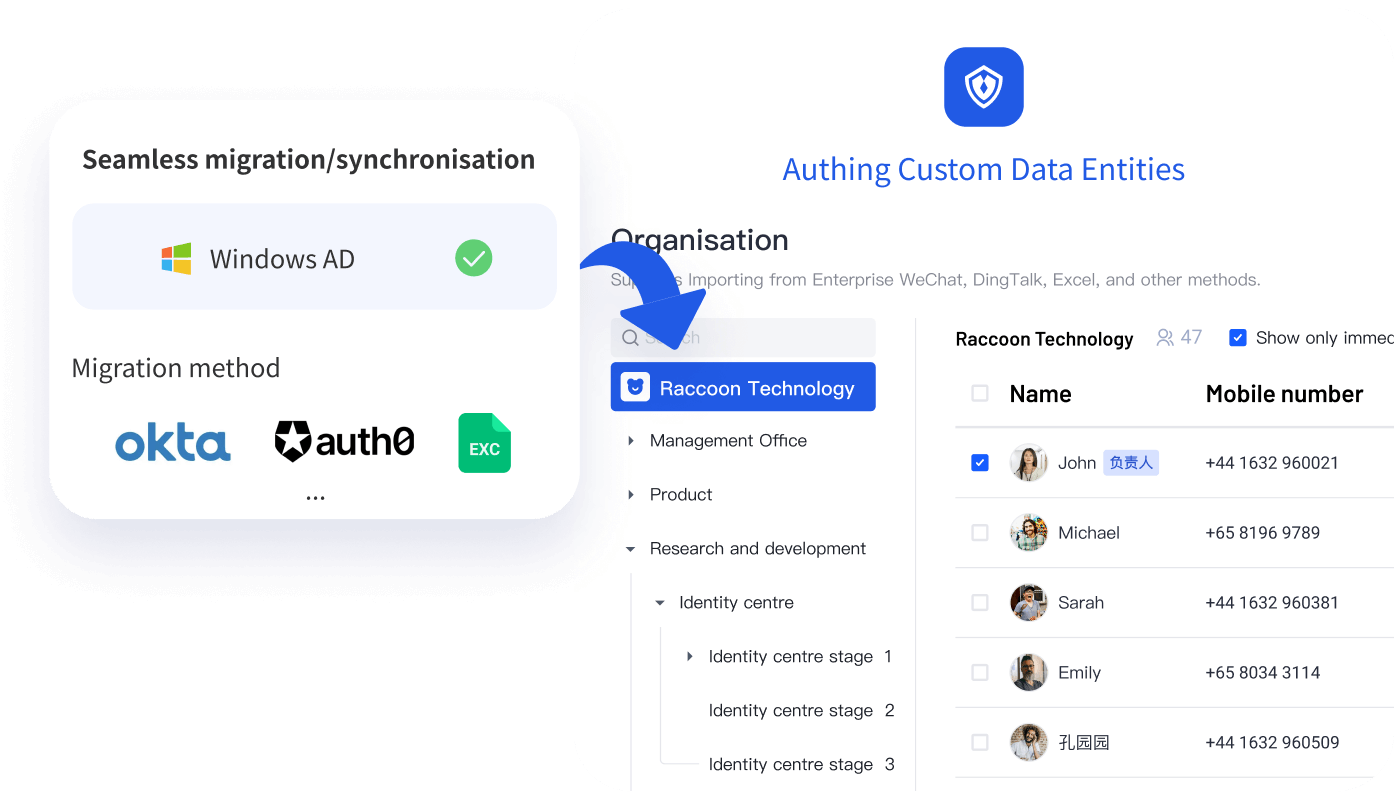 Centralize cross-platform behavior data for improved MFA strategies.
Highly secure enterprises must not only assess and mitigate login risks , but also analyze user activities across systems for continuous risk reduction.
Authing's custom data objects centralize user actions, analyze them, and, combined with automated identity orchestration for secondary authentication policies, enable continuous risk assessment and prevention.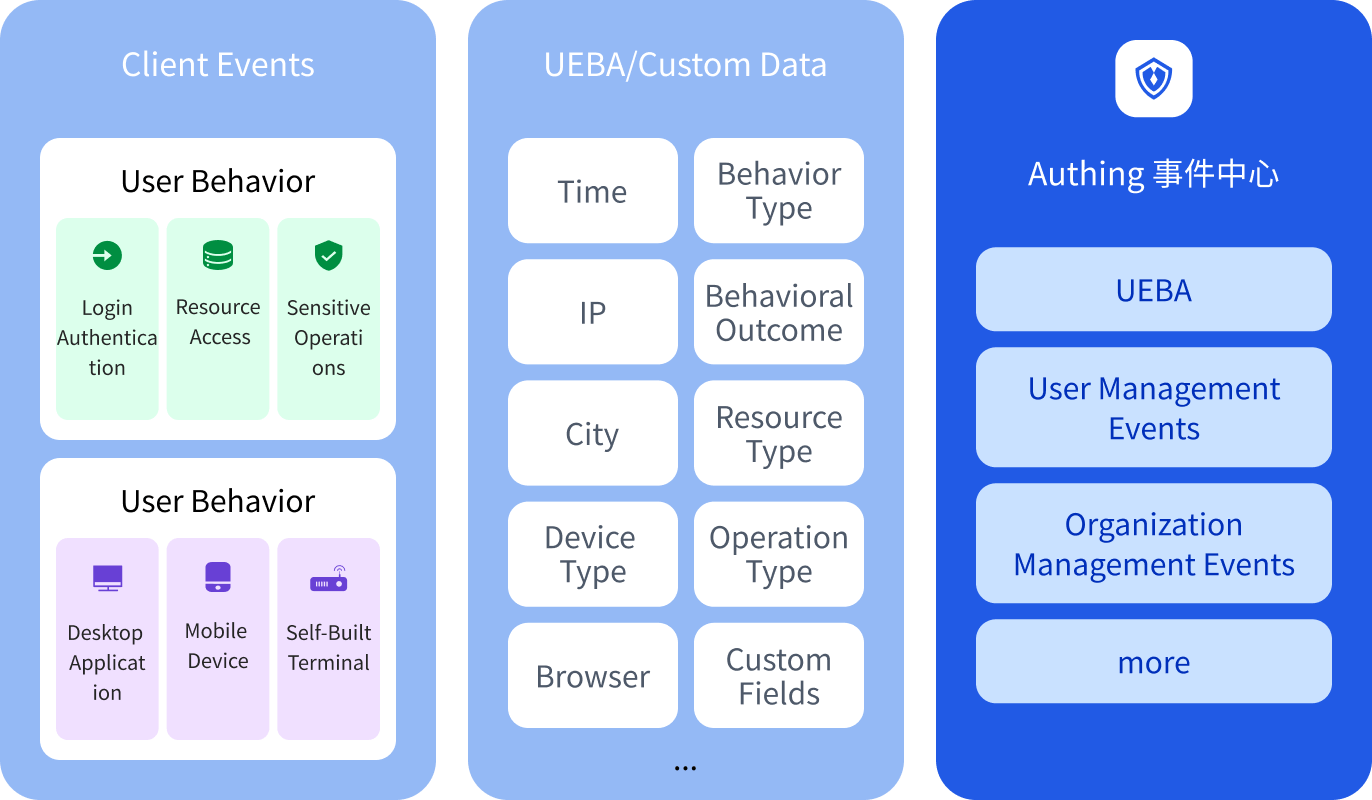 Build back-office management services to meet individual needs
In traditional development, adding features like "membership management" or "employee ID management" to the identity management backend for business purposes requires significant development resources.
However, using Authing's custom data objects allows for rapid creation of these features and corresponding menus with minimal coding effort. They can be deployed in less than a day, swiftly adapting to changing business needs.