Covering Three Major Scenarios
Creating Efficient Office Practices and Seamless User Experiences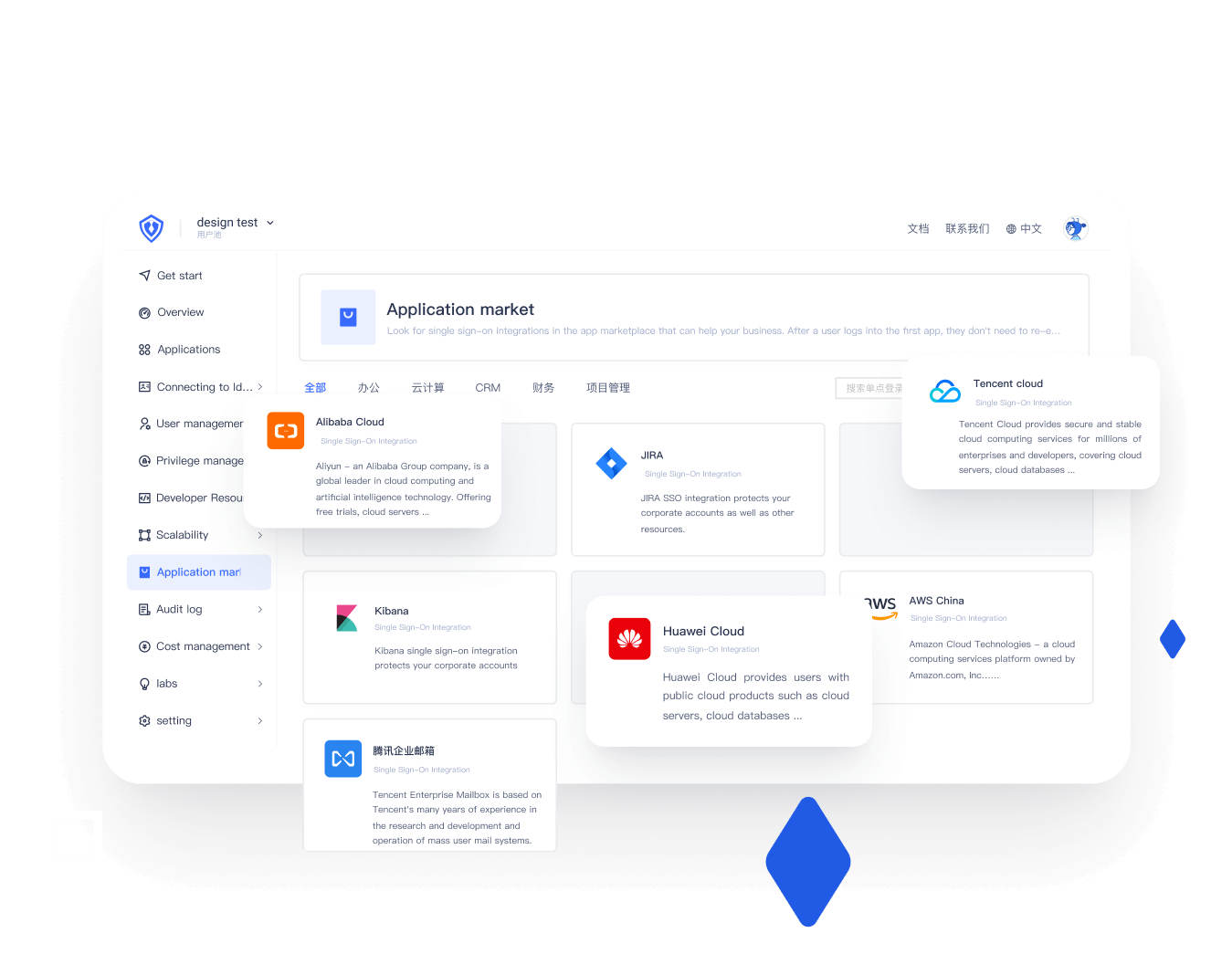 B2E
Integration of applications into the login portal
B2C
Unified user account for easier login
B2B
Access SSO to customer projects
Building a Highly Scalable Single Sign-On Platform
Using Flexible Components
Pre-integrated with 2000+ apps out of the box
Authing is pre-integrated with 2000+ haynesville and overseas applications such as WeChat, LARK , Google, Aliyun, etc. Enterprises can fully integrate relevant applications within a week with only simple operation in the background.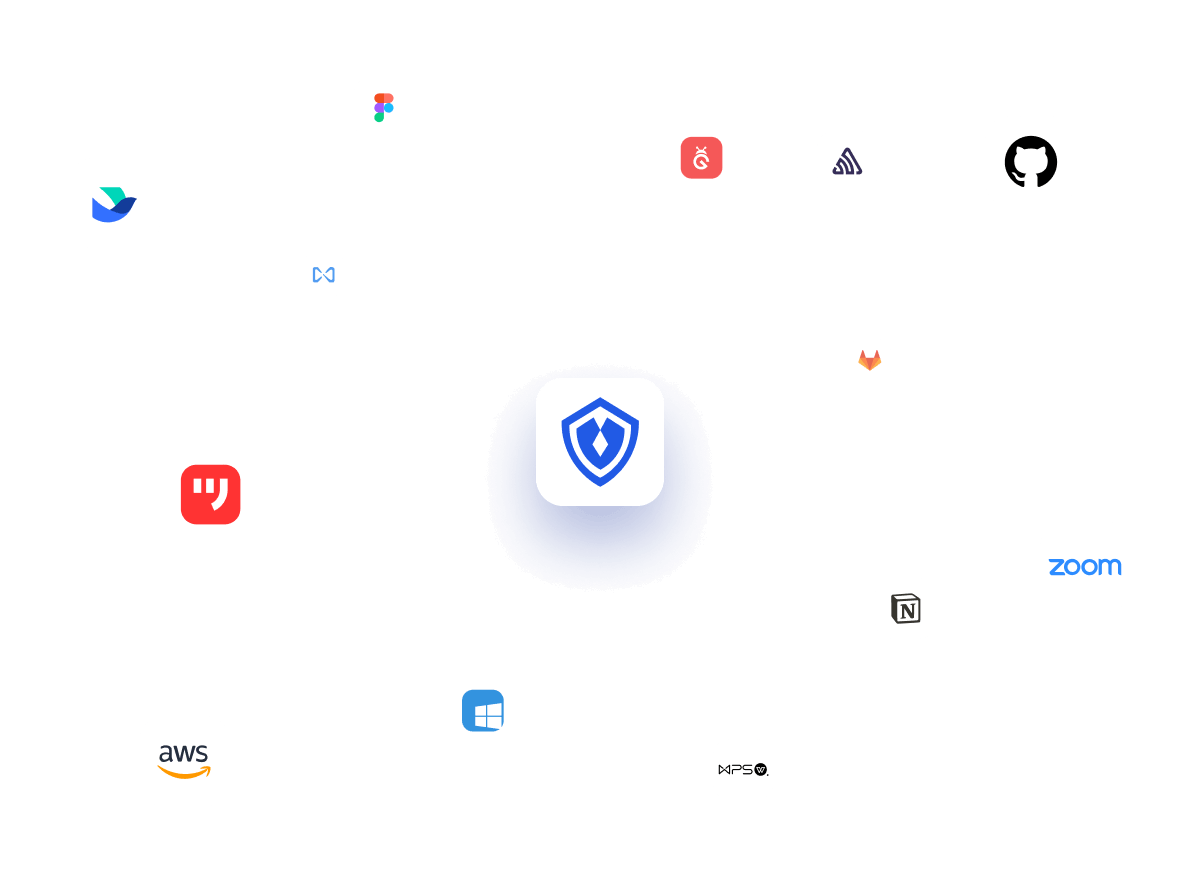 Supports multiple authentication protocols
Authing supports various federation authentication protocols such as OAuth 2 , OIDC, SAML, CAS, LDAP, and more, reducing the development costs for enterprises in the underlying identity infrastructure.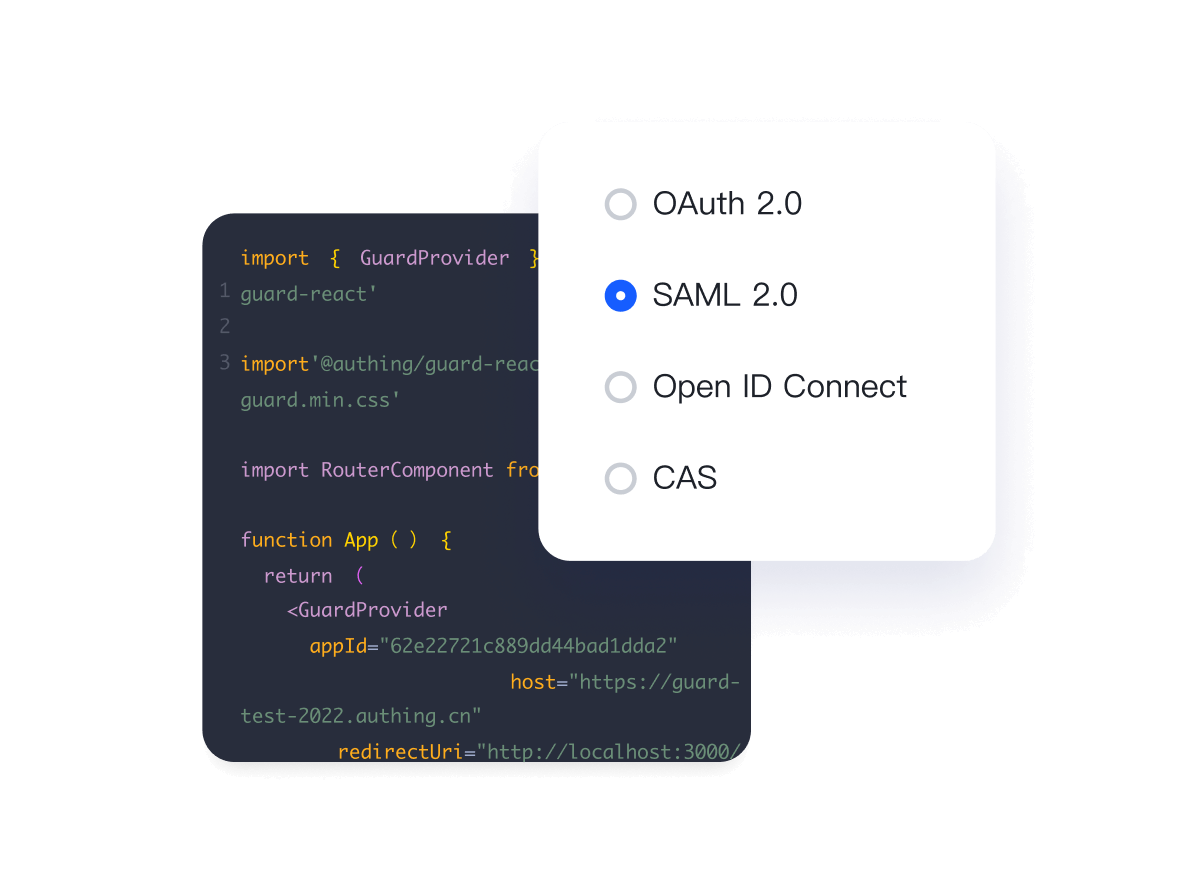 Protecting Login Security
Reducing the Risk of Data Leakage Due to Abnormal Logins
MFA adds extra protection for enterprise
Restrict access to ensure appropriate use
Comprehensive audit logs make login actions traceable